D. J. Wimalasurendra Memorial Day 2018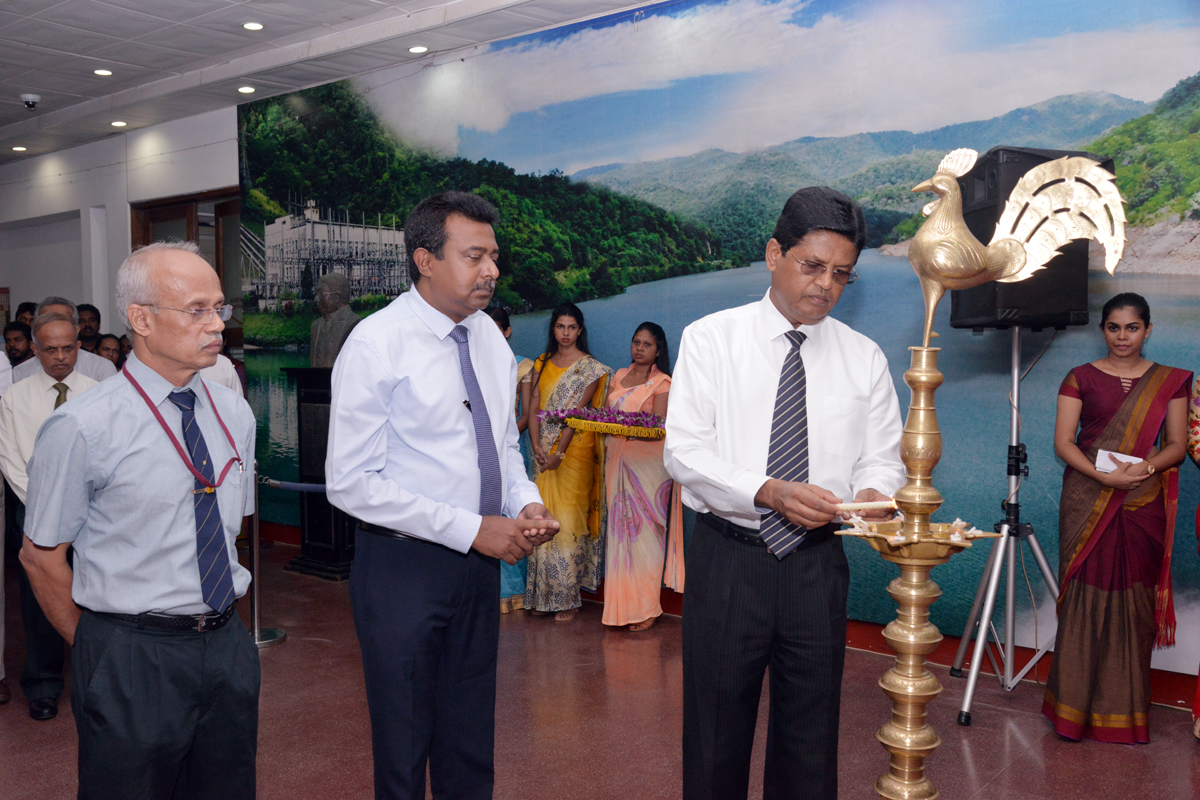 The memorial day of the father of hydro power in Sri Lanka, D.J. Mr. Wimalasurendra, was prestigiously celebrated by CEB on 17th September 2018. The main commemorative ceremony was held at the CEB headquarters with the participation of the Chairman of Electricity Board Mr. W. B. Ganegala, Vice Chairman Mr. W.A. Gamini Wanasekara and Acting General Manager Eng. S D W Gunawardena. The day was simultaneously celebrated at every office, plant and work site.
D.J. Wimalasurendra who introduced hydropower to Sri Lanka, was born on 17th September 1874. He studied at Ananda College, Colombo and won awards for proficiency in all subjects. While in school, he passed the London Matriculation Examination and became a student of prestigious who was awarded with D. B. Jayatilake Memorial Award.
He who joined the Government Factory as a trainee engineer, joined the engineering section of the Colombo Technical College and obtained his first degree in Civil Engineering, becoming the first Sri Lankan to have passed it. After her gained higher education in India, D. J. Wimalasurendra was appointed as a Senior Engineer in Public Works Department. As a District Engineer, he rendered a commendable service to the areas Diyatalawa, Galle, Udupussellawa and Kandy. Later, he was appointed as the Chief Engineer of Public Works Department and once appointed to the post of Deputy Director, he designed Kolonnawa Power Distribution System. In a research paper presented to Ceylon Engineerign Association, he has presented about hydro electricity generation in Sri Lanka. A copy of the research paper is attached below the article.
D. J. Wimalasurendra planned the Aberdeen Laxapana hydropower scheme, but the then British rule was a hindrance to make that dream a reality. In 1931, after contesting and winning the State Council election, D. J. Wimalasurendra paved way for the implementation of Laxapana hydropower Project. As a result, in 1950, 'Laxapana Hydropower Plant', the first hydro-power plant in Sri Lanka was started with a capacity of 25MW. During the renovations of Ruwanweli Seya, Wimalasurendra designed the 'koth kerella', the upper most part of the stupa. In order to inspire the west with the Buddhist philosophy, he has translated many Buddhist books into German language. D. J. Wimalasurendra, who has rendered a creditable service to his motherland, race, and religion, passed away on August 10, 1953. In order to honour his incomparable service, the hydropower station at Norton Bridge was named after him as 'D.J. Wimalasurendra Hydropower Station'.
http://124.43.129.141/assets/js/kcfinder/upload/files/Economics of Power Utilization in Ceylon.pdf